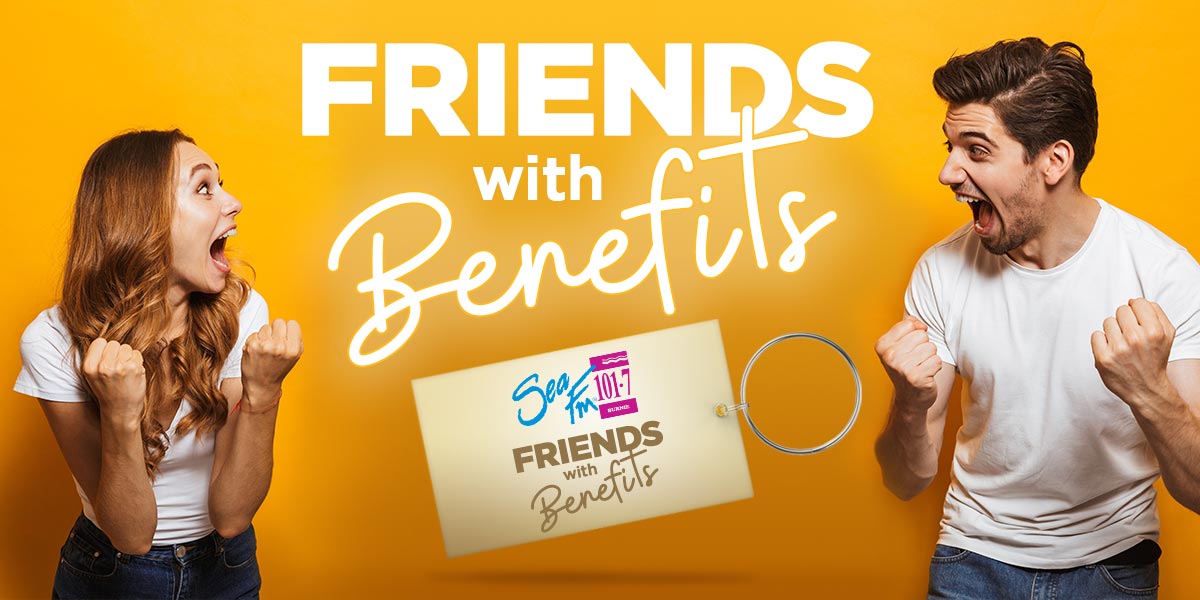 We want our friends to be your friends too!
Become a Friends with Benefits sponsor and promote your product or service to our Friends with Benefits members.
Reward your customers, encourage new ones, and see your business grow.
Offer a product or service, and you'll receive regular on-air plugs, feature on our website and social exposure as well as become a key tag distribution point, bringing people through your door to grab a key tag.*
Want to find out more? Fill out the form below and we'll get in touch with you.
*Note: Offers are limited and subject to approval by Sea FM.