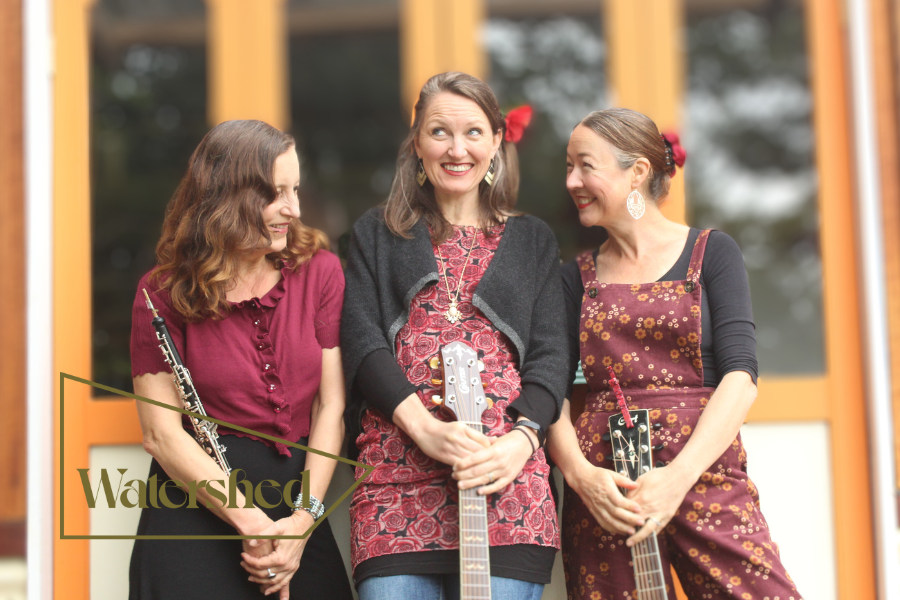 The Clementines – Tasmanian Folk Female Trio LIVE at the Watershed
Join us at the Watershed with Tasmanian female folk trio, The Clementines bring to the stage their sublime harmonies with unique arrangements of classic folk, country and pop songs, alongside their own moving original songs, which tell stories of womanhood, place, and belonging.
The Clementines have performed at numerous venues and festivals around Tasmania, including: Cygnet Folk Festival, Mount Roland Folk Festival, and the Festival of Voices. They have performed alongside folk favourites, Lucy Wise, Ruth Hazelton and Co-Cheol and were selected as Director's Choice Performer for the Finale Concert of FOV in 2017.
In 2022, The Clementines performed as part of the Deadloch Women's Choir that features on the soundtrack of the Amazon TV series, Deadloch.
Mariam, Audrey, and Helen are highly skilled and accomplished artists in the field of music and performance. Mariam's dual expertise as a musician and speech pathologist, Audrey's extensive experience as a singer, songwriter, and choir leader, and Helen's classical training and diverse musical background contribute to their impressive contributions to the Australian arts scene.