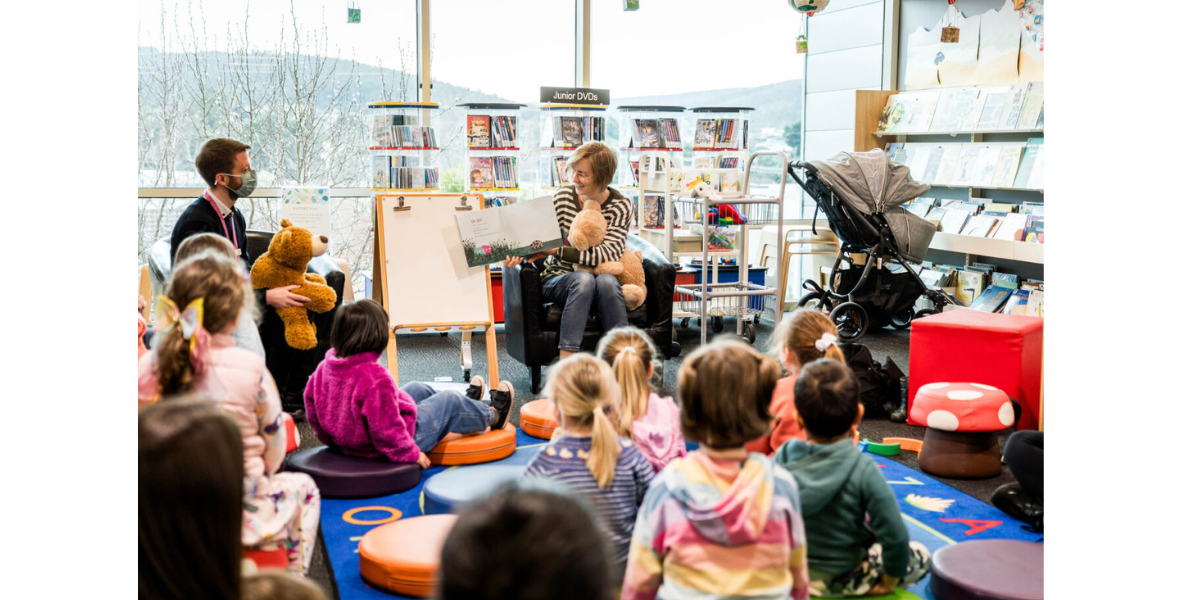 Storytime and Craft – Burnie Library
Storytime is a free 30 minute session which includes stories, rhymes and action songs. Sessions are aimed at pre-schoolers aged 2-5 years.
Reading is a free and fun family activity, sharing books with your child helps develop their listening, memory and language skills.
Spend time afterwards with Storytime Craft inspired by much loved picture books. For children aged 3 to 7 with their parents or carers.