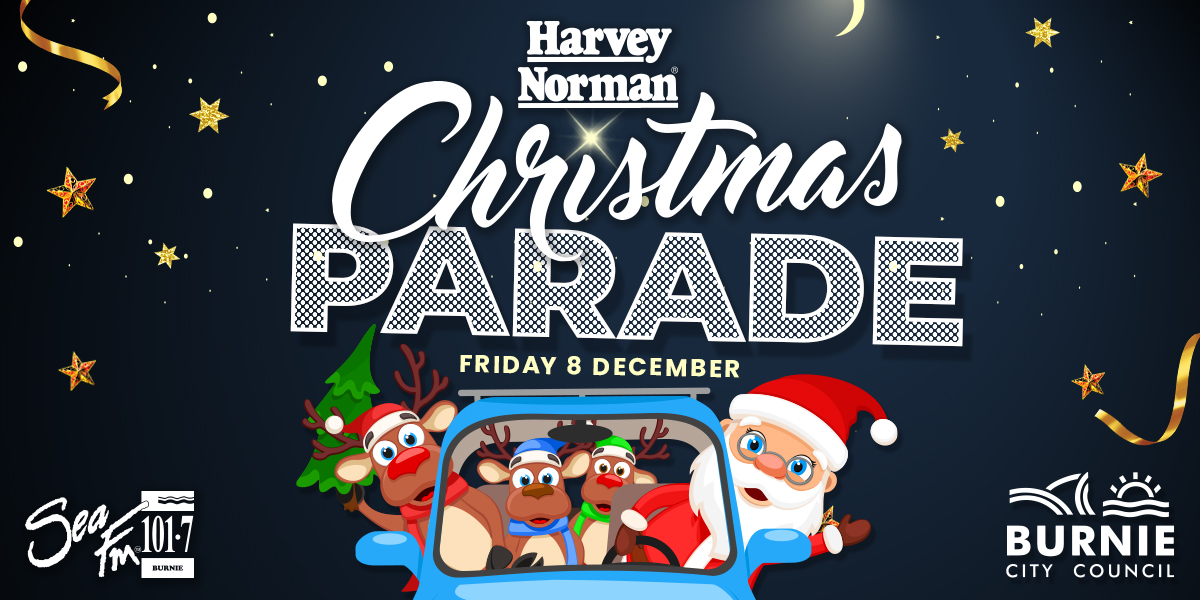 2023 Harvey Norman Burnie Christmas Parade
SeaFM Burnie is thrilled to be hosting the Burnie Christmas Parade again in 2023.
The 2023 Harvey Norman Burnie's Christmas Parade will be held on Friday 8th December and will begin promptly at 6.00pm.
The registration form for the 2023 Harvey Norman Burnie's Christmas Parade is online only and needs to be completed through the below form.
Please note, that the form cannot be saved halfway through.
You will need to upload a copy of your public liability insurance so please have a PDF Certificate of Currency ready before commencing the registration form.
All bike and scooter riders, rollerbladers, and skateboarders are required to wear an Australian Standards-approved helmet during the Parade.
All drivers are subject to Tasmanian Road Safety Rules and Standards.
We will also have prizes to be won for Best Decorated Floats, 1st, 2nd, 3rd. As well as People's Choice Award too!
Registrations close on Friday the 1st of December 2023 at midnight.
PARTICIPATION BY MINORS
Each individual participant under 18 must have a parent or guardian sign an Indemnity Form.
It is the responsibility of the Float Organiser to ensure each participant has completed the Indemnity Form before the parade commences & keep these on hand should the Parade Organiser's request to see them at the event.
A link to this Indemnity Form will be emailed to Float Organiser's on registration.
2023 REGISTRATION FORM